Australia: Don't trash your oceans!
To the Australian Director of National Parks, Minister of the Environment, members of Parliament and the Senate:
We urge you to maintain critical protections for Australia's Marine Park Networks. Australia must resist any proposals to downgrade the status of high-level and no-take protection areas, and as a global leader in marine conservation must set an example for all countries working to save our struggling oceans.
---
Already an Avaaz member?
Enter your email address and hit "Sign".
First time here? Please fill out the form below.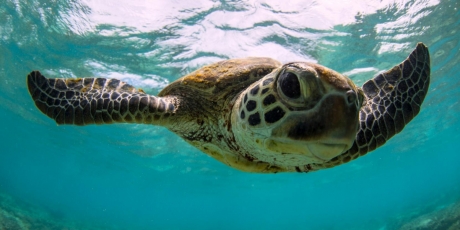 Under pressure from industrial fishing giants, Australia is quietly trying to slash a vast marine reserve in half!!

This protected area is home to most of the world's sea turtles, up half the planet's dolphins and whales...and borders the magical Great Barrier Reef! It's a sickening, unprecedented attack on the ocean home of rare corals, tropical fish, sea turtles and more.

Almost 1500 scientists have launched a campaign calling these oceans a "global asset" whose value is shared by the entire planet. As a global community we can bring their message to life. Let's back the scientists -- and save hundreds of thousands of square kilometers of pristine marine areas from destruction.