Trump: you can't ban climate change!
To Mr Trump and his government:
We, people from every country on earth, will not allow your ignorance and greed to put our planet in danger. Climate change is a very real threat and we will fight you at every turn to ensure a clean energy future and a safe planet.
---
Already an Avaaz member?
Enter your email address and hit "Send".
First time here? Please fill out the form below.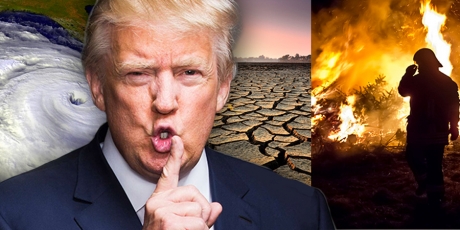 Trump's government has banned staff from using the phrase 'climate change'!

It's total madness. If you can't even utter the words, how the h*ll do you form any policy?

So we are going to protest this dangerous denialism by plastering those two words all over Washington DC.

Join now and share it on social media or email -- for every 100 of us that join, another sign, flag, projection, poster, or sticker will be added until CLIMATE CHANGE is written all over the US capitol.