Obama: settle with the kids, save our climate
 To President Barack Obama:
As people from all over the world deeply concerned that President Trump could reverse climate action, we call on you to settle in the case, Juliana v. United States, before you leave office. All your work to stop catastrophic climate change could be at risk, and this settlement with these courageous children is your best chance to lock in action. Please act urgently for all of us, our planet, and our futures.
---
Enter your email address: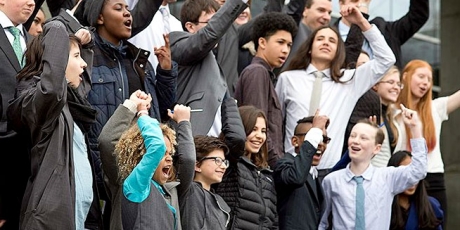 If Obama settles one lawsuit before he leaves office he could stop Trump wrecking our planet. And here's the kicker -- it's a case brought by 21 children!

Yup, a US court just ruled that 21 kids have the right to a safe climate. And if one million of us back them now, their lawyer says she'll bring the kids to Washington to directly call on Obama to settle the case. Then Trump will be legally forced to rein in the fossil fuel industry!

A massive protest just pushed Obama to stall the Standing Rock pipeline. If we make this case a global issue, he could settle. This could be our best chance to lock in climate action before Trump and his science-denying, planet pillagers take office. Let's back these courageous children -- sign now!