End plastic pollution now!
To all governments:
As world citizens, we count on you to end with plastic bottle pollution in your cities, and lead the world into getting rid of plastic pollution. Plastic is choking our oceans, contributing to CO2 emissions and creating huge mountains of trash worldwide. We need to stop this now.
---
Already an Avaaz member?
Enter your email address and hit "Send".
First time here? Please fill out the form below.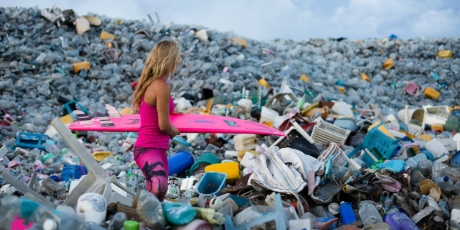 100 *million* plastic water bottles are trashed every. single. day. It's disgusting -- by 2050 there will be more plastic in the ocean than fish!

Massive corporations like Pepsi make billions packaging and selling water no different than most of us can get from our kitchen sinks while our planet is being buried by mountains of plastic. The Mayor of Paris could lead the way to free our cities from plastic pollution -- but to work, she needs other cities to join her.

If millions of us back her plan now, we can give her the momentum she needs to get other major mayors worldwide to join her in banning plastic bottles. They're meeting again soon -- sign and share now and let's make this massive.