Japan: Fade out ivory trade
To Japan's Environment Minister Yoshiaki Harada and Japan's Minister for Foreign Affairs Taro Kono:
As citizens from across Japan and the world we call on you to close Japan's domestic trade in ivory, end all ivory exports, and support efforts to ban the global ivory trade. Poaching has brought the African Elephant to the brink of extinction, and only if every single ivory market ceases to exist, the species has a chance at survival. Therefore, Japan needs to massively revise its regulations and essentially shut down the free domestic trade of ivory -- also to protect Japan's cultural heritage and craftsmanship of antique ivory.
---
Enter your email address: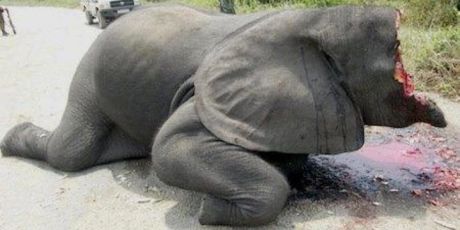 27,000 African Elephants are slaughtered for their tusks
-- year after year after year.
Poaching has brought these empathic, extraordinary animals to the brink of extinction. And
Japan has turned into the biggest ivory market in the 21st century:
T
housands of ivory trinkets, valued as antiques, are sold online through a system riddled with loopholes.
Now, Japan's environment minister has announced a policy to make carbon dating of ivory tusks mandatory, hoping it will lull the mounting international pressure. But insiders say this measure is insufficient.
The only way to shut down global ivory trade is to close every single market.
Japan is planning on promoting its proposal at the next Wildlife Summit in just weeks.
Let's show them that
the world is watching and won't be duped by their smart play.
Join the call and

share it everywhere --

if we reach one million signatures, Avaaz will deliver our voices directly to the summit!
Posted: 15 May 2019