Help the Maasai protect their lands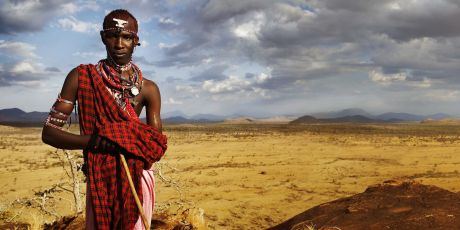 The iconic Maasai of Kenya and Tanzania have been fighting for decades to survive and defend their environment.

Lately, they're losing the battle: besieged by shady poachers, billionaires who want to buy up their traditional lands for safari lodges, and sketchy government officials.

But now a Maasai community in Kenya has had a killer idea to fight back -- pool their own land and form a new kind of reserve, run by them. This will not only ensure they protect their home and the customs of their ancestors, but will create a new wildlife passage -- a crucial corridor where elephants, lions, and wildebeest roam free.

This could become a shining example for conservation and for our campaigning. Normally if we want to protect a precious ecosystem, we have to campaign for years to get a government park set up, and then all too often officials fail to protect it. This time, the Maasai could establish their own reserve, and manage it themselves!

But with a number of foreign buyers eager to take their land, the tribe needs funds fast to get the reserve up and running, take down fences, then train and pay young people to become wildlife patrollers.

They've turned to our community with an urgent request for help.

Chip in now -- let's throw them a lifeline, then campaign to help the Maasai, and indigenous communities under threat around the globe.