Eradicate a plastic disaster from its root
To Louisiana Department of Environmental Quality, Louisiana Governor John Bel Edwards, Bank of Taiwan, E. Sun Bank and all banks that invest in Formosa Plastics:
As concerned citizens of the US, Taiwan, Vietnam and the rest of the world, we urge you to take Formosa Plastics' previous environmental law violations into serious account, and deny permits for Project Sunshine to protect people's health and the environment in Louisiana! Meanwhile, when considering investing in Formosa Plastics' future development projects, please be socially and environmentally responsible, to prevent fueling environmental disasters.
---
Enter your email address: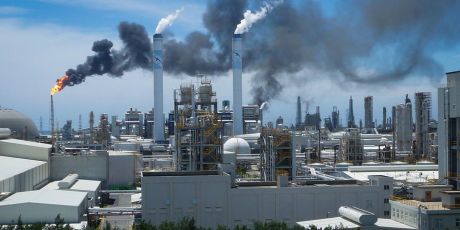 A notorious petrochemical giant plans to build a new plastic plant, which is to become one of
the biggest of its kind in the world
. They are applying for permits to pollute in Louisiana, and this is our opportunity to stop this monster from being built.
A federal court has recently
labelled the developer Formosa Plastics a "serial offender" of US environmental laws
. Formosa has also caused serious environmental disasters in Vietnam and its home country of Taiwan. Let's stop them in their tracks once and for all.
Government officials are now seeking public comments on this project and the deadline is close. If it starts running their carbon emissions will be
equivalent to what Costa Rica emits every year
. This is
not just bad for the local community, but also disastrous to the global climate.
Please sign and share our international petition. Avaaz will team up with local allies to deliver our demand and make sure they don't get the permits to kill the environment.
Posted: 1 August 2019