Help save lives in Syria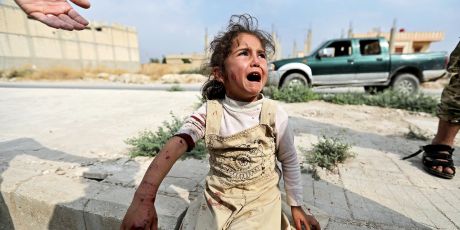 In a matter of days
almost 200,000 men, women and children have run for their lives
, fleeing bombs, fighter jets, and alleged chemical attacks that have left horrific burns across children's bodies.
Turkey's invasion of northern Syria is a humanitarian catastrophe --
forcing many global aid groups to flee the fighting!
But one brave aid outfit still on the ground
is working with local groups, delivering blankets, diapers, critical hygiene products, and serving over 50,000 hot meals a day to families who need it most.
Amazingly, our movement has backed this team before!
When hundreds of thousands of Rohingya refugees were brutally exiled from Burma, Partners Relief & Development was at the border immediately, providing food, housing and medicine… saving thousands of lives.
Now with the harsh winter approaching, and so many exhausted Syrian families still on the move,
they've appealed directly to our community for help
.
Let's answer before it's too late. If we all chip in, we can move real resources fast to save lives in Syria!
This is urgent -- donate what you can today!
Posted: 30 October 2019