India: Stop the silent genocide!
To the UN Secretary General and the whole international community:
We urge you to speak out against the publication of the National Register of Citizens (NRC) in Assam State in India -- which will lead to mass violence, ethnic cleansing, and the transfer of minority Muslims to prison camps for life. As global citizens we ask that the UN and other concerned governments work with India and Bangladesh to ensure there is scrutiny of the process, that it complies with human rights standards, and that no one is left stateless.
---
Already an Avaaz member?
Enter your email address and hit "Send".
First time here? Please fill out the form below.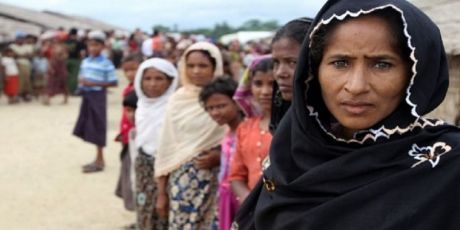 In days, India will delete millions of Muslims in Assam State from its master list of "citizens" and later march them off to prison camps because they speak the wrong language and worship the wrong God.

Husbands, wives, and children will be torn apart, some forever.


This is the silent and deadly way genocide begins, and we have a narrow window to stop it with a million-strong call that shines a light on the crisis, focuses international media attention, and activates the UN's early warning system that we know can stop the killing before it starts.