India: Don't leave millions of people stateless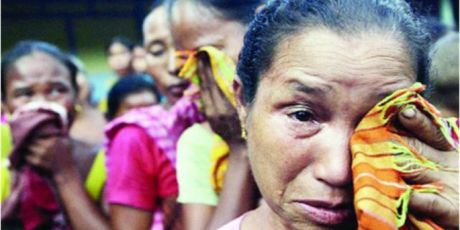 Days before the Assam state government in India published a draft of its National Register of Citizens (NRC), Avaaz launched a global campaign drawing attention to the human rights crisis this could create in the region.
Avaaz members across the globe signed a petition urging the UN and the international community to work with India and Bangladesh to ensure no one is left stateless.
When India released the final draft of the NRC for Assam, nearly 4 million people were excluded. This shocked people around the world, but Indian groups are telling us that without international scrutiny
things could've been a LOT worse
.
Assam's Finance Minister
recently bemoaned that fact saying, "Not enough names have been cut…"
India's Supreme Court directs the exercise of updating the NRC. But the state administration has wide discretion in how it is conducted on the ground, leading to charges of discrimination. The consequences are very serious, because anyone
missing from the final list won't be considered an Indian citizen
. Yet because of a deal cut by the national government in 1985 to stop racist mob violence in Assam, the NRC will only include people who can prove that they or their ancestors entered India on or before 24 March 1971. By this standard even those who were born in and have lived in India for over 45 years will be left out, even if they have voted in elections!
There is a period of 60 days for "claims and objections" ending on 23 November 2018 for the individuals currently not on the list. After that, the list will be final, although a publication date is yet to be announced by the Supreme Court.
India has no deportation agreements with Bangladesh and has maintained that no one will be deported.
But besides that, there is a lack of clarity as to what will happen to the people not on the final citizens list.
The Attorney General of India gave an indication of the impending crisis, telling the Supreme Court, "The consequence of being rendered stateless is very severe as they cannot buy land or hold government jobs.
These are human problems of huge magnitude.
"
A monitor for India's
National Human Rights Commission
, the
UN
,
Amnesty International
,
Human Rights Watch
and
several other organisations
have sounded the alarm about the NRC process, how it interacts with existing laws, and the overall treatment of suspected "foreigners" in Assam. The Assam government is building a brand new prison exclusively for "foreigners" in addition to the 6 existing detention centres, ahead of the release of the final NRC.
Avaaz will be launching the next phase of our campaign soon, offering smart solutions that protect human rights and ensure no one is left stateless.