Plastic Free Supermarkets in the UK now!
To the CEOs of Tesco, Sainsbury's, Morrisons, Asda, Waitrose, Aldi, Lidl, Budgens and Marks & Spencer:
As citizens concerned about the serious threat of plastic pollution to our planet and customers of your supermarkets, we call on you to commit to eliminate plastic packaging by 2023. Your bold leadership on this issue can make a real difference for the planet and inspire hundreds of other supermarkets to join across the world.
---
Already an Avaaz member?
Enter your email address and hit "Send".
First time here? Please fill out the form below.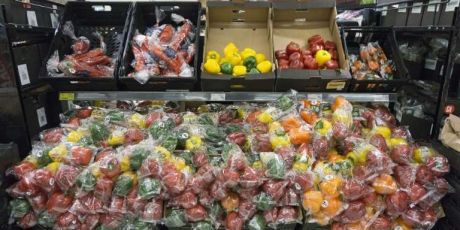 Our biggest supermarkets have become plastic waste factories, churning out more than 800,000 tonnes of plastic packaging every year! That's enough to cover the whole of Greater London in trash, and it's helping to choke our oceans, kill our wildlife, even contaminate our tap water.

But 200 cross-party MPs have just called on the UK's biggest supermarkets, like Tesco, Sainsbury's and Marks & Spencer, to ditch plastic packaging within five years. If enough of us get behind them, we can supercharge their plea and get rid of a huge source of plastic pollution for good!

Join the call for plastic-free supermarkets and share with everyone you know. When we get to 200,000 signatures, we'll deliver the message in person to stores up and down the country.