Days to give 30 million hope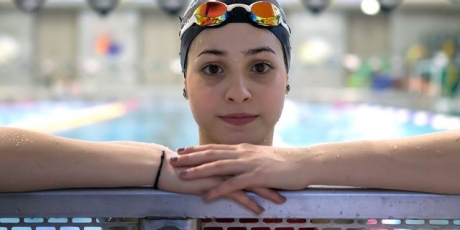 Yusra was one of the only people who could swim when her boat, full of families fleeing Syria, began to sink. So she jumped into the water and swam for three hours to the Greek shores, towing the boat and saving everyone on board. Now, 2 years later, Yusra will be swimming in the Olympics as the youngest member of the world's first refugee team.

In days, 10 incredible men and women - from Syria to South Sudan - will compete in the Olympics as the first stateless team in history. But right now, they have no flag, no national anthem, or country to pour its heart and soul into celebrating them. That's why the United Nations Refugee Agency has asked for our help. We are the only global people's movement powerful enough to support these heroic survivors in rallying the whole world to stand with refugees.

Let's turn Team Refugee into humanity's team. If we join together, move fast and combine our resources we can launch a major campaign to ensure this incredible team has millions of fans around the world. We'll launch a media blitz to tell their stories, take out ads in key countries, and show 30 million displaced children the hope that their futures can hold by live-streaming the games in refugee camps.

The Olympics start in just days, so we have to get started now if we're to make this happen. Chip in what you can to rally the world for the first refugee team in Olympic history.