Help sustain Avaaz campaigning!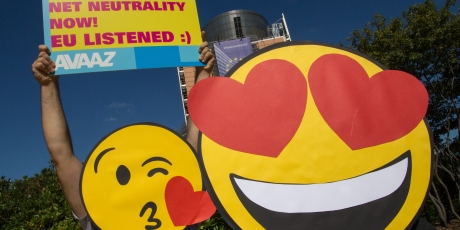 Today, people power saved the Internet. But your contribution can help win more HUGE victories like this!

This amazing 44 million-strong movement has come together to secure the largest marine sanctuaries in the world, stop Monsanto in its tracks, help refugee kids reunite with their families, and so much more. And it's all made possible by our small weekly donations of $3 or $5 -- the price of a cup of coffee.

Avaaz is 100% member-funded, and doesn't accept donations from governments or corporations. Our nimble online team ensures even the smallest contributions go a long way. If we come together, we have the chance to have so much lasting impact.

Donate weekly now to sustain Avaaz campaigns!