Help Aleppo's white helmet heroes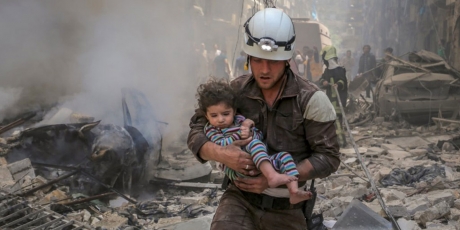 The UN just announced Aleppo is fast becoming 'one giant graveyard' and residents risk 'extermination'. Not one of our governments is in there saving lives, but an extraordinary group of Syrians are: The White Helmets.

73,530 lives in fact. That's how many people they have saved, rushing to the scene of bombings to pull people from the rubble and carry them to safety.

What's amazing is these heroes are just ordinary people — bakers, teachers, tailors — who felt they couldn't stand by, and threw themselves right into the line of fire. For their bravery, they were nominated for the Nobel Peace Prize, and the $1 million of critical funding it comes with — but they lost!

Forget the Nobel Prize — together we have the power to give the White Helmets the recognition they deserve and the funding they desperately need.

Avaaz will send them 100% of funds raised — let's give hope to these heroes, and a country in need.