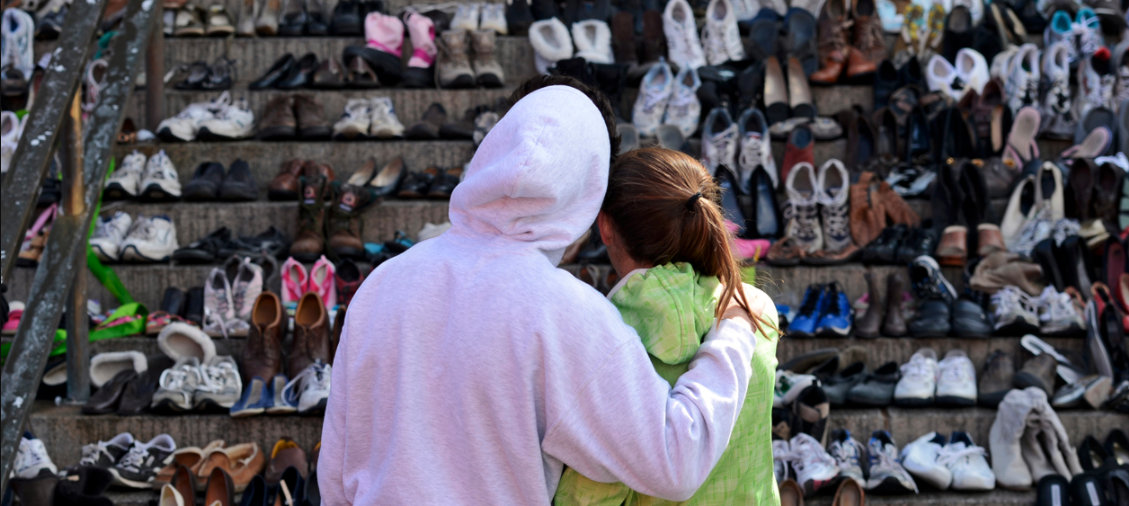 Donate shoes to the monument for our kids!
Enter your email address:
In days, Avaaz staff and volunteers will
construct a massive monument to our kids
by laying 7000 pairs of children's shoes on the Capitol lawn to represent every single child we've lost since the Newtown shooting.
But we need all the shoes
by Sunday March 11!
If you can donate shoes, scroll down for where to drop them off in DC -- and be sure to
fill out the form to the right to let Avaaz staff know you can help!
Here's where you can drop off shoes:
Barstons Child's Play
5536 Connecticut Ave
East City Bookshop
645 Pennsylvania Ave SE
Big Bear Cafe
1700 1st St NW
Bus Boys and Poets @ 5th and K
1025 5th Street NW
New Course Restaurant and Catering
500 3rd St NW


Code Pink DC Activist House
1241 Evarts St NE


Pleasant Pops (Florida Ave location)
1781 Florida Ave NW


Pleasant Pops (15th St location)
731 15th St NW

Giant Food
7137 Columbia Pike, Annandale, VA

Hardy Middle School
1819 35th Street NW, Lower Level
(Look for blue barrel in main entryway)

666 G St NE
(Avaaz member's home, look for shoe bin outside)

7516 Dundalk Rd, Takoma Park, MD
(Avaaz member's home, drop on front porch)

638 A St, SE
(Avaaz member's house, look for bin with sign)

All drop-off locations will have a visible bin or box labeled Avaaz. If you have shoes but you're not able to drop them off in person, you can mail them to:


Attn: AVAAZ
3133 Pennsy Drive
Landover, MD 20785

(After the memorial, all our shoes will be donated to DC area homeless shelters and charities.)

P.S. Interested in volunteering to be a drop off location? Want to organize a shoe donation drive in your community? Email us at dcshoes@avaaz.org and we'll help you make it happen!

For media inquiries write to media@avaaz.org

Posted: 28 February 2018