A world with no orangutans?
To all investors in the Batang Toru Hydroelectric Power Plant:
We call on you to withdraw any funding from the and North Sumatera Hydro Energy's 510MW Batang Toru Hydroelectric Power Plant, which puts some of the world's last remaining orangutans at risk. Orangutans are critically endangered and this project would put this precious species further at risk of extinction.
---
Enter your email address: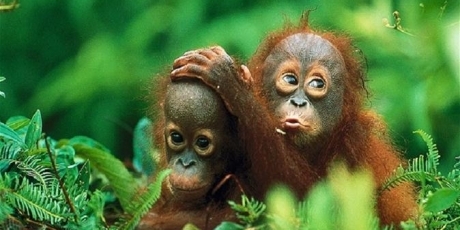 Orangutans are our cousins. They share 97% of our DNA, and you can tell: they hug each other, laugh at jokes, and spend years raising their children.

Scientists just discovered a new species of these amazing creatures in Indonesia. But there are only 800 left, and their forest home could be devastated by a dam that's about to be built there.

The good news is Goldman Sachs just agreed to defund the dam, and if we land a massive call withother investors, fast, we could get them to do the same.


Sign now, then share everywhere!