End the Amazon emergency!
To leaders in Brazil and around the world:
Scientists are warning the Amazon is facing an emergency due to deforestation, mining and damming. We call on you to protect the forest by opposing these damaging projects and increasing protection in line with the wishes of its indigenous communities. To achieve this, we call for an end to trade in unsustainable Amazon products, and for financial support for Amazon countries to be dependent on protecting the forest.
---
Already an Avaaz member?
Enter your email address and hit "Send".
First time here? Please fill out the form below.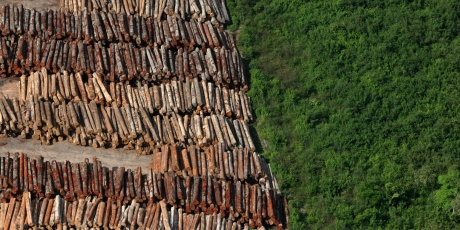 Corrupt politicians in Brazil are stripping the Amazon of protection and ramping up its destruction -- and scientists have just warned it could KILL the forest!

This is an Amazon emergency like nothing we've ever seen -- just this week, Brazil's President ordered the destruction of an area of forest half the size of Germany, and there's more projects coming down the tracks.

We need to build the biggest ever campaign to save the Amazon in history -- targeting trade and aid, pushing protection, working with scientists to sound the alarm, boosting indigenous voices, and backing Brazil's honest politicians, until it stops the destruction of our planet's biggest rainforest!