Power the Amazon Spring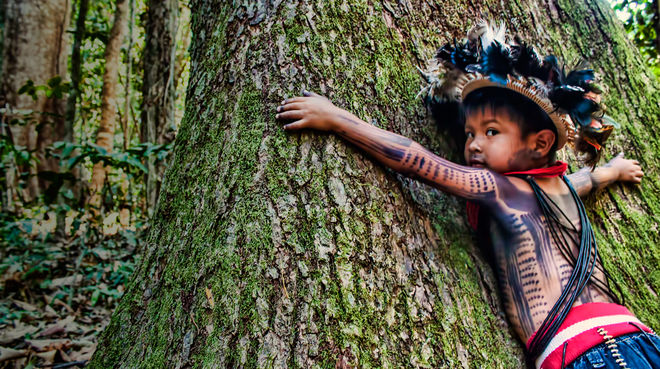 They are guardians of one of the last great wildernesses on Earth -- but
Amazon indigenous tribes in Brazil are facing an all-out assault
that could destroy their culture and their home!
Brazil's far-right president compared them to 'animals in a zoo', and handed control of their lands to big business. He's even threatened to "give guns to all the ranchers" that want to destroy them! Now, all over the forest, these brave communities are under attack.
But a fightback has begun -- an epic
Amazon Spring to defend the forest and its people.
Thousands of indigenous people are leaving the forest and heading for Brazil's capital to begin the boldest non-violent occupation in their history. They're fighting for their survival -- and we can help make it massive!
If enough of us donate, we can help make sure they have transport and tents for the occupation, the best lawyers and safety experts, media liaisons to help get their story out, and
communications technology to sound the alarm if their villages are attacked. This could save lives and the forest
-- so chip in now, together let's power the Amazon Spring!
Posted: 5 April 2019