Save Antarctica's ocean wilderness!
To all members of the Antarctic Marine Conservation Convention (CCAMLR):
As global citizens, we urge you to build on the amazing success creating the Ross Sea Reserve and agree now to designate the full network of sanctuaries - including the waters around the East Antarctic, the Weddell Sea and the Antarctic Peninsula - to save these pristine habitats for penguins, whales and other precious species.
---
Enter your email address: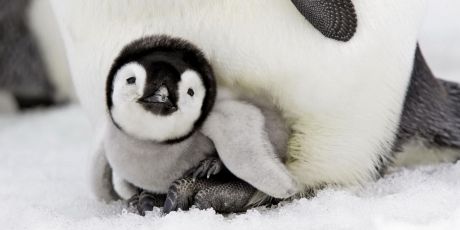 18,000 beautiful baby penguins hatched in an Antarctic colony last winter. But just two survived!
The rest starved -- and industrial-scale fishing and climate change threaten to wipe out countless other polar species. Scientists say the only way to save Antarctica's ocean is by urgently protecting it -- and if just two more governments give their backing, we can create a massive network of ocean sanctuaries there.
The vote is coming up, and European leaders can bring the blockers on board --
if we quickly show
massive public support, we can make sure they step up.
Let's make this huge, then run opinion polls, take out media ads, and deliver our voices directly to President Macron and Federica Mogherini, Vice President of the EU Commission, calling on them
to save this penguin paradise, before it's too late
.
Posted: 16 August 2018