Turnbull: Don't attack our oceans!
To the Australian Senate:
We call on you to unite in resistance to the new marine park management plans -- and any proposals that downgrades the status of high-level and no-take protection areas. As a global leader in marine conservation, Australia can set an example for all countries working to save our struggling oceans!
---
Enter your email address: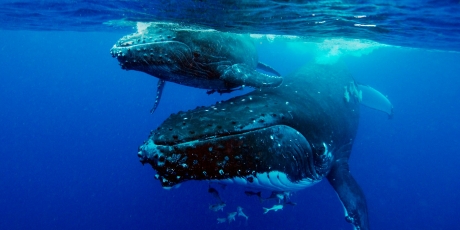 UPDATE March 28:
Days ago the government forced a vote in Parliament, and narrowly warded off an attempt by Labor and the Greens to block this devastating cut to our majestic marine reserves. It's outrageous but far from over -- another vote is coming in months, and we need to build a deafening call to defend our oceans: Sign then share to keep the pressure on!
Under pressure from industrial fishing giants, Turnbull's government wants to slash a vast marine reserve to shreds!! Shadow environment minister Tony Burke calls it
"the largest removal of area from conservation ever from any government in the world."
Much of this ocean wilderness is right up against the magical Great Barrier Reef -- it's a sickening,
unprecedented attack on the home of whales, rare corals, sea turtles and more
.
Labor and the Greens have just united to block this devastating roll back -- now they only need four cross-benchers to join them! Let's
push hard on the Senators still on the fence -- and save hundreds of thousands of square kilometers of pristine marine areas from destruction
!