PM Hasina: Lead the world on child marriage
To Bangladesh Prime Minister Sheikh Hasina:
We back you to pass the Child Marriage Restraint Act, without a clause that could undermine 18 as the minimum age of marriage. Girls in special circumstances can be protected if a law is passed so unmarried mothers and their children can go to school and the National Action Plan is launched. You can make Bangladesh a beacon of hope for vulnerable girls worldwide.
---
Enter your email address: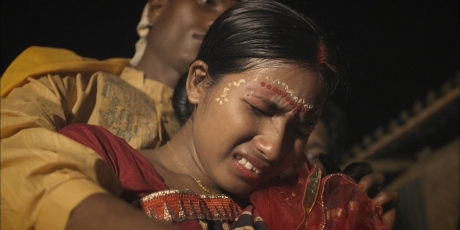 With the stroke of her pen, Bangladesh's Prime Minister can become a champion for millions of girls -- or pass a law that could force girls to marry their rapists!

Bangladesh has made strides in passing progressive laws for women and girls. But a new law aimed at ending child marriage could include a 'special circumstances' clause where young girls may be forced to marry their rapists.

Local activists have just taken to the streets in protest and Parliament could pass the law any day now. Let's call on the Prime Minister to drop the child rape loophole and speed up a national action plan to keep these girls safe. Add your name.


Photograph by Sumon Sarkar, from film Too Young to Wed, for Al Jazeera 101 East