Hope for Climate
To all CEO's of major fossil fuel investors:
As citizens from every country on Earth, we call on you to green your trillions by making sure all your investments are fully compliant with the Paris agreement. We call on you to use your power to block any new fossil fuel projects and fully exit investments that present a risk to the future of our planet such as those in coal, oil and gas companies.
---
Enter your email address: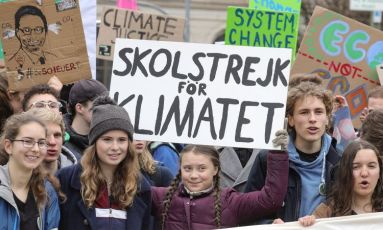 There is HOPE!
The world's largest backer of coal just announced it will stop funding dirty energies
and put climate change at the core of its investment strategy.
Now, the rest of the market could say bye-bye to fossil fuels.
Next Monday, the world's most powerful business leaders will meet and
Greta will go to Davos to urge them
to stop investing in dirty fossil fuels. And the youth movement is preparing a big protest right before the meeting to mount the pressure even more.
It's now or never - add your name to the global call for investors to green their trillions.
Let's welcome them in Davos with a million-strong petition and hard-hitting ads!
Posted: 8 January 2020