Britain: Investigate the Brexit referendum fraud!
To Prime Minister Theresa May, all Ministers, MPs and the Metropolitan Police:
As British citizens concerned at evidence of foreign influence in the referendum, and coordination by Vote Leave, Leave.EU and other campaign groups to breach the spending limits designed to protect our democracy, we call on you to immediately launch an independent public inquiry to establish the truth of what happened and hold those responsible to account.
---
Enter your email address: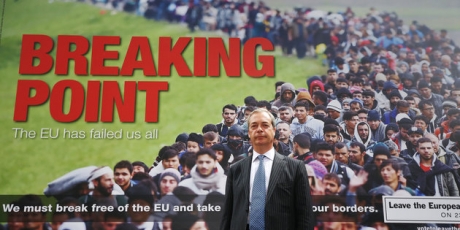 We all knew there was something off about the Brexit result, and now we know what it was.

The Leave campaign cheated, massively. Working with the shadowy American billionaire who financed the Trump campaign, Leave broke campaign finance laws to spend vast sums of money above the legal limits.

Groundbreaking journalism by the Guardian has just exposed this, and also shows that the Brexit government has received extensive evidence of this fraud, but is failing to investigate fully!!

We've been swindled, and the only way to make sure we're not cheated again is with the IMMEDIATE launch of a full public inquiry into the Leave campaign and the cover-up , and for the Metropolitan Police to pursue a criminal investigation. With the election coming, we can make this a massive issue -- let's all sign the petition right now, and pull out all the stops to save our democracy.