Justice for the Amazon's Chernobyl!
To Bill McNabb, the Vanguard Investment Oversight Committee, and all Chevron investors:
As citizens worldwide who cherish our planet, we believe Chevron should be held accountable for the devastation caused to the lands, rivers, and people of Ecuador. We urge you to support the two shareholder proposals by Zevin Asset Management and Newground Social Investment, and use your influence to get others on board. As Chevron's biggest shareholder, you have major influence to persuade Chevron's management to reach a fair settlement with the affected communities in Ecuador.
---
Enter your email address: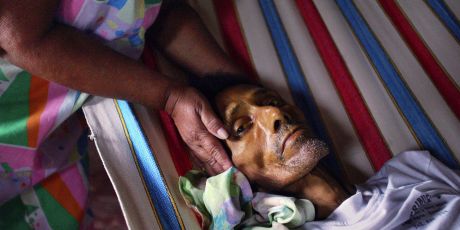 Oil giant Chevron dumped billions of gallons of deadly chemicals in the Ecuadorian Amazon
, leaving behind rivers full of toxic waste, decimating wildlife and spreading cancer and death in indigenous communities.
They've never cleaned it up! But Chevron's impunity could finally end if we persuade just one man to do the right thing.
Chevron's top stockholder is a US retirement fund whose chair has challenged corporate abuse before, and his customers are part of this community! If we flood him with support
in the next 24 hours he could tip a historic vote -- at Chevron's shareholder meeting tomorrow. Add your name now
!
(Photo: Lou Dematteis)
Posted: