Save the Calais Children
To the Prime Minister - Rescue the Calais children from a 'living hell':
The government promised to help the thousands of unaccompanied refugee children in Europe. 300 are stuck in Calais, hoping to join family here and start school, but they've been left to fend for themselves. You spoke about social justice on entering Downing Street. With the new school term only weeks away, you can show that you mean it. Rescue the Calais children from this 'living hell' in time for the new school term.
---
Enter your email address: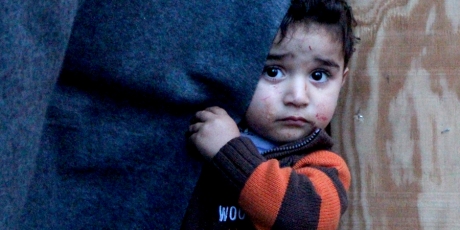 Hundreds of terrified children are trapped in a refugee camp in Calais that a judge said was a "living hell" -- and our government is breaking its promise of bringing them to the UK to be reunited with their families!

I was a child refugee once, fleeing the Nazis, and Britain took me in and saved my life. So when I hear that thousands of unaccompanied refugee children are going missing across Europe, and read damning parliamentary reports that slam our government's failure to keep its pledges on child refugees, it's personal.

Right now, 300 children whose families are in Britain are trapped in "squalor, destitution, and desperation" in Calais because the government is dragging its feet. It's unforgivable, but if we build a huge public push we can get these frightened children to safety in Britain, in time for the new school term! Sign now to help reunite lost children with their families in the UK!

- Lord Alfred Dubs, a child refugee rescued by the UK in 1938