Stop the secret attack on the Amazon
To President Duque, Minister of Environment Ricardo Lozano, Attorney General Martínez, and Stella Leonor Sanchez Gil at the Public Prosecutor's Office:
As concerned citizens around the world, we call on you to act immediately to end the war on Colombia's Amazon rainforest. New evidence reveals that criminal groups are plundering the Amazon at an alarming rate. We urge you to launch a criminal investigation into this deforestation, to allocate additional funds for schemes to protect the rainforest, and to pass and enforce the legislation that is necessary to protect Colombia's precious natural resources.
---
Already an Avaaz member?
Enter your email address and hit "Sign".
First time here? Please fill out the form below.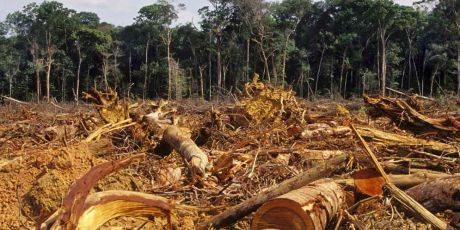 Colombia's Amazon has become a wild west for environmental destruction -- criminal loggers and coca growers are swarming in and destroying everything in their path!

The government insists there's only small scale deforestation. But Avaaz members just paid for stunning satellite image research that shows it's actually *worse than ever*.

We have to stop this secret attack on the Amazon!

With elections looming, this is the moment to shoot this investigation to the top of the political agenda and make it a massive story in the national press. When a million of us join, Avaaz will demand presidential candidates take a pledge to protect the Amazon and stop deforestation!