Correct the Record now!
To Facebook, Twitter, and all technology platforms:
As citizens across the world, we urgently call on you to 'Correct the Record' -- to inform users by showing effective corrections to each and every person who sees verifiably false information on your platform. It's the best thing you can do to restore the public's trust in you and to protect a free and fair vote in our countries.
---
Enter your email address: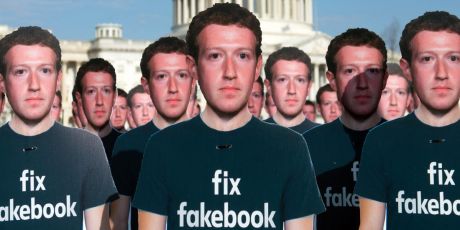 The scale is staggering -- in many of our countries,
literally everyone on social media has likely been reached multiple times by toxic political lies. Lies that may have helped elect leaders, shape policies, turn protests violent.

But there's a way to stop this madness: Correct the Record!
Whenever independent third party fact-checkers (like AFP or the Washington Post) correct a false claim online, Facebook shows it it only to people who shared it or want to share it. They should share it with everyone who saw it! Everywhere!

Imagine the result. Our news feeds filled with independent, impartial, reputable fact checking. With crucial elections in Europe, India, Canada and more coming fast, let's urgently demand that Big Tech start to "Correct the Record" or face regulation. Once we hit 1 million, we'll plaster our call all over Silicon Valley!
Posted: 12 February 2019