Facebook: Issue corrections to fake news!
To Facebook, Twitter, and all technology platforms:
As citizens across the world, we urgently call on you to 'Correct the Record' -- by working with independent fact checkers to show effective corrections to each and every person who sees verifiably false or misleading content on your platform. It's the best thing you can do to restore public trust and protect democracy and freedom of speech.
---
Enter your email address: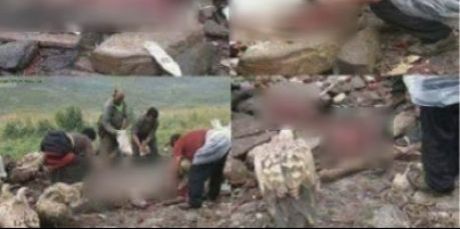 The photo is sickening -- Rohingya Muslims chopping up human bodies, ready to eat.

It went viral on social media, but there's just one problem -- the image is fake. Untrue. A lie.
And it's dangerous.
Disinformation like this was used to justify real atrocities happening in Myanmar
-- Rohingya families being slaughtered by government troops, women brutally raped, homes torched to the ground. But there's a simple solution to this threat: social media platforms
distributing corrections to dangerous fake news -- to EVERYONE who has seen it!

Avaaz has pitched the idea to key decision-makers all over the world, and many of them love it. Facebook's been accused of fuelling the slaughter of the Rohingya by letting disinformation spread, and
Avaaz staff are meeting top executives there today
-- let's get massive public backing from people everywhere for them to correct the record on fake news!
Posted: 1 March 2019