Fight back the fascist takeover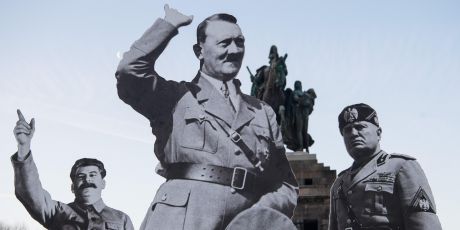 We've been hijacked.
The internet was supposed to connect all of humanity like never before -- beyond any boundaries, race or religion.
But the fascist forces that led the world into darkness 80 years ago are spreading their tentacles again, deploying vast armies of fake accounts to turn us against each other.
To make us distrust, hate, even kill each other!
In India, innocent men and women were massacred after fake stories about them stealing children spread on WhatsApp like widlfire. A landmark study in Germany found the more people used Facebook, the more attacks on refugees. And
a neo-fascist is Brazil's new president after toxic lies about his opponents went viral on social media
-- until 89% of his voters believed them!
It's an all-out propaganda war -- not through the radios in our homes, but the smartphones in our pockets.
But there's a way to stop this.
During Brazil's election Avaaz ran an experiment -- just six people were given basic training to investigate the propaganda networks, and
they shut down online fake news factories that reached *16 million* people
. Imagine what ten times as many could do!
With crunch elections in Europe, Canada, India and beyond just months away, we need to act fast. Chip in now -- if we raise enough, we'll hire, train and deploy the most sophisticated teams of specialists to defend our democracies.
Our grandparents said "Never again!" and now it's on us to live up to their promise.
If we don't fight for the truth to prevail, no one will.
Posted: 16 January 2019