Save the bees: Full ban on neonics!
To World Leaders and Agriculture Ministers:
We call on you to immediately ban the use of neonicotinoid pesticides. The catastrophic demise of bee colonies could put our whole food chain in danger. If you act urgently with precaution now, we could save bees from extinction.
---
Enter your email address: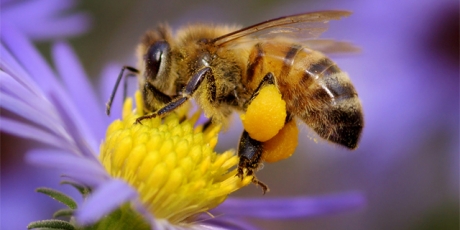 This is major -- the UK has just reversed its position on bee-killing poisons, from being in favour of so-called neonics to calling for a total ban. With an EU decision just weeks away, we can make this a turning point for bees.

Over this summer, the evidence of how bad these pesticides really are for bees has been piling up -- in the last 25 years, we've lost 75% of flying insects in Germany; 3 in 4 honey samples around the world now contain neonics, and even a study paid for by the chemical industry itself rang the alarm!

But there's hope. The EU is about to vote on a full ban on the bee-killers, and with the UK switching sides, the ban-backers are gaining momentum. Now a massive show of support can get others on board. Countries like Canada and the US will be watching carefully what happens in Europe -- so let's get to 5 million to save the bees.