Investigate Trump's Worldwide Watergate
To the Attorney General and the US Congress:
President Trump's opaque business dealings with Russia, China and others is damaging trust in democracy and the reputation of the US on the global stage. We urge you to launch an independent investigation into relations between players in his administration and Russia, immediately.
---
Enter your email address: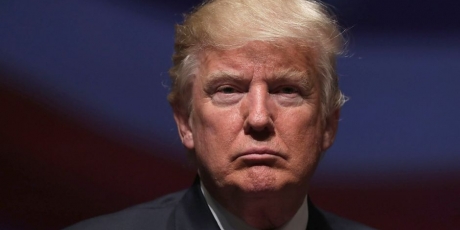 Is the president of the United States for sale? It's a question that should worry us all.

China just granted Donald Trump's business a trademark worth billions of dollars -- days after he changed his tune and reaffirmed the country's "One China" policy.

The Washington Post reports that Trump's campaign team was in regular contact with Russian intelligence officers during the election. But there's no way to know if he has financial ties to Russia -- or anyone else -- because Trump refuses to release his tax returns.

This could be a Watergate on a global scale. But we'll only get to the bottom of it if an independent investigation is allowed to proceed -- something many in Trump's own party are working to block. To override this opposition we need to be the global party of truth. Add your name calling for an independent investigation now.