Ireland: Palestine needs you
To all TDs and Senators across Ireland:
We, citizens from across Ireland, demand that you take action to prohibit the sale of goods produced in Israeli settlements built, in violation of international law, on stolen Palestinian land. We call on you to support the Control of Economic Activity (Occupied Territories) Bill, 2018 that bans the import of these products into Ireland. The bond between Ireland and Palestine is built on the deeply shared values of freedom, justice and human dignity for all, and we refuse to accept trade in Israeli settlement products that help sustain the daily horrors Palestinian families face.
---
Enter your email address: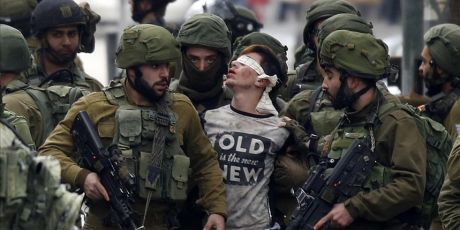 The Israeli government is expanding its illegal settlements in Palestine at unprecedented rates. With Trump's tacit support, they are stealing more land, making families homeless, destroying lives, and making peace near impossible.

But in these difficult times, our brothers and sisters across Ireland could truly help.

Tomorrow, Senator Frances Black will table a Bill at the Seanad to ban trade on anything made on stolen Palestinian land. Making them unprofitable is one of the most effective ways to challenge Israel's illegal settlements. But after intense backdoor lobbying, some senators are beginning to waver. Now members inside the Seanad tell us only a massive public campaign can sway the vote back in Palestine's favour.

We have less than 24 hours to act! Add your name --when enough of us sign, the Avaaz team will deliver our voices to key senators before the vote.