#JusticeForKhadija
To King Mohammed VI and the government of Morocco :
The recent gang rape and torture of Khadija Okkarou is shining a global spotlight on the issue of gender-based violence in Morocco. We urge you to seize this moment to create stronger measures to stop violence against women, including efforts to promote gender equity and end rape culture in Moroccan society. The whole world is looking to your leadership to honor Khadija's bravery in telling her story, and stand with women like her throughout Morocco.
---
Enter your email address: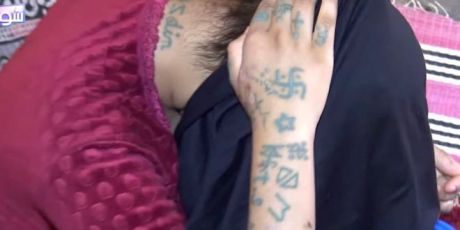 When I think about what

Khadija Okkarou has survived, the tears just flow out of me.
For two months, this 17-year-old Moroccan girl was held captive by criminals who repeatedly gang raped her, burned her with cigarettes, and forcibly tattooed her -- with swastikas, and their own names. There are no words for the inhumanity of these crimes.
This happened despite recent laws cracking down on violence against women. It's clear they don't go far enough -- Moroccan women continue to endure harassment and violence.

But the world is outraged -- in just days, thousands have signed a petition showing solidarity, and #JusticeForKhadija is trending. We can help turn this horrific crime into a defining push for women's rights in Morocco.
Let's add a million signers to the petition -- once we do, we'll bring the call to government leaders, demanding that they crackdown on violence against women and end rape culture in Morocco:
Posted: