Justice for Mawda
To the Belgian government, EU leaders and governments worldwide:
As citizens from around the world, we are devastated by Mawda's violent and lonely death. We stand in solidarity with Mawda's parents and brother and demand justice. We are horrified that the EU is planning to make it easier for member states to refuse to resettle refugees - this could drive more refugees in the hands of smugglers, risking more tragedies like Mawda's. With social unrest and climate change affecting the livelihoods of vulnerable communities everywhere, we are entering an era of mass migration. We count on you to develop real and robust policies that take a safe and dignified existence for all, instead of closing borders, as a starting point.
---
Enter your email address: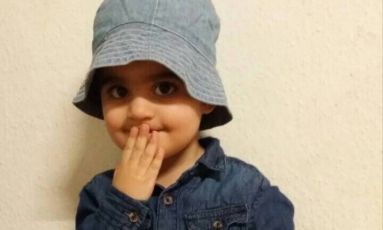 Mawda was 2 years old when she was shot in the face and killed by a police bullet in Belgium in May 2017. Her parents and brother were taken into custody, leaving Mawda to die alone in the ambulance .

The police tried to cover up the killing and blamed Mawda's death on the other migrants, suggesting someone had used her head to break the glass windows and escape the van.

Mawda's death is not an accident. It's the result of years of anti-immigration policies and a culture of dehumanizing and criminalizing migrants .

In days the hearing about Mawda's death starts . Let's be deafening in demanding justice for Mawda and humane migration and asylum policies for all the baby Mawdas still out there -- add your name and then send a message of hope to Mawda's parents and brother.