End Saudi Arms Sales
To the leaders of the UK, US, Canada, Australia, France, Italy and all other countries that have arms deals with Saudi Arabia:
We call on you to immediately suspend arms sales to Saudi Arabia in the wake of the murder of Jamal Khashoggi and ongoing atrocities in Yemen. It is unacceptable to look the other way while this regime commits crimes of this magnitude. The time has come to stop enabling Saudi Arabia and demand meaningful reform.
---
Enter your email address: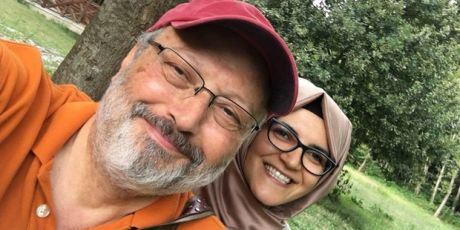 Jamal Khashoggi walked into a Saudi consulate hoping for a permit to marry the love of his life -- instead, he was beheaded and chopped into pieces with a bone saw.

It's a horrific crime -- and the outrage generated by it could be exactly what we need to make lasting change in Saudi Arabia.

Crown Prince Mohammed bin Salman has projected an image of a softer Saudi -- while bombing Yemeni children, locking up human rights bloggers...and now likely ordering the grisly murder of a journalist. He's a monster, not a moderate.

Finally, our leaders are taking notice. Germany just announced it would suspend arms sales to Saudi until the truth about Khashoggi is revealed. Arms are the world's biggest leverage over Saudi and pressure in the UK, France and Canada is mounting. If they and others follow suit, it could force Saudi Arabia to make real changes -- and maybe even push out the Crown Prince himself. Add your name, let's show them the world has had enough.