Answer the Maasai cry for help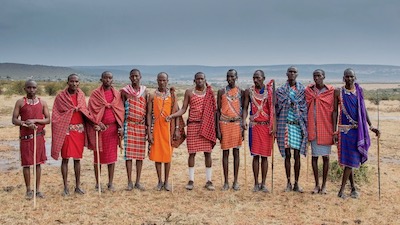 I just received an urgent cry for help from Nashulai
, the award-winning Maasai-led nature conservancy in Kenya that our movement helped to launch.
COVID-19 could devastate Nashulai, and
the people behind this amazing conservation project are staring starvation
and destitution in the face. The conservancy relies on tourism, and it's collapsed. As a result, there have been massive job losses amongst the Maasai who live there.
There's no money, no food, and no healthcare.
With rangers laid off, and poverty rising, poachers could soon prey on the conservancy's amazing wildlife.
Nashulai needs a miracle. And that miracle could be us.
Maasai elders have put together
an emergency rescue plan
to feed the people, set up healthcare facilities, and keep the conservancy protected. But to do it, they must urgently raise funds -- and that's where we come in.
I know many of us are facing serious challenges of our own right now. But
if enough of us chip in just the cost of a coffee, we can save Nashulai.
And, any extra funds we raise will be used to help other vulnerable communities, and to power crucial campaigns in response to the pandemic. No other movement can raise the money fast enough --
to answer this cry for help, donate now.
- Bert with the Avaaz Team
Posted: