Canada and Mexico: protect access to medicine for all
To Prime Minister Justin Trudeau and President Enrique Peña Nieto:
Millions of lives are in your hands as your governments renegotiate NAFTA and new standards for pharmaceutical patent laws. We are calling on you stand strong against US efforts to limit access to life-saving medicines, and champion protections for those most ill and vulnerable that require affordable care.
---
Enter your email address: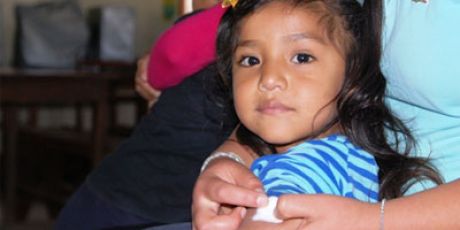 Right now
Trump is negotiating to tie up life-saving medicines in even more red tape
before they can be delivered to those most in need all around the world.
But if Canada and Mexico stay strong and refuse to give in to his demands, they could not only stop this horror,
they could win access to affordable medicines for millions more people! It's all coming down to closed door trade negotiations
for North America, and the winner of the secret battle for the new standards in patent law will hold the lives of millions in their hands.


Let's strengthen Canada and Mexico — who already have pledged their support for trade laws that help people access medicine — click below to stand with them and our voices will be delivered in major media before the next negotiation meeting!
Posted: 27 February 2015