Ban Monsanto's super poison
To Arkansas Governor Asa Hutchinson:
We urge you to issue a permanent ban on Monsanto's Dicamba and to put in place relevant measures of protections for farmers, crops, and for the general public and to advance policies and practices that support safe and healthful systems of food production.
---
Already an Avaaz member?
Enter your email address and hit "Send".
First time here? Please fill out the form below.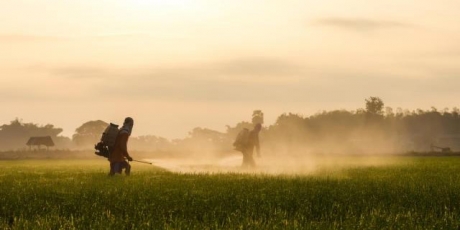 In 5 days, we can help get Monsanto's new super poison banned.

The chemical giant spent a billion dollars pushing a pesticide that flies through the air, destroying most plants in its path -- even on neighbouring land. Almost no crop survives … except Monsanto GMOs.

But 1,000 farmers are fighting back.

They forced a major US farm state to issue a temporary ban. Now a government committee is deciding whether to make it permanent. They meet in 5 days to decide. Monsanto is going to the meeting, but so are we. When 1 million of us join this campaign, we'll flood the meeting, and the media, with our demand to get this super poison out of our fields and off our food.