No nuclear waste on our beaches!
California Governor Jerry Brown, Secretary of Energy Rick Perry, and NRC Chair Kristine Svinicki:
The plan to bury 3.6 million pounds of nuclear fuel under tthe beach is a disaster waiting to happen. We call on you to stop the burial of radioactive waste at San Onofre, and immediately develop a plan to move the waste to a safer and more secure location.
---
Already an Avaaz member?
Enter your email address and hit "Send".
First time here? Please fill out the form below.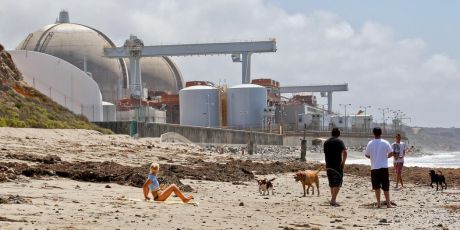 This is not a test: they are going to bury millions of pounds of ☢️ POISONOUS NUCLEAR WASTE ☢️ under the sand, at the beach!

Scientists are terrified -- the beach is right next to a major earthquake fault line and a breach could spread nuclear waves across the world's oceans and shower millions of people with radioactive poison.

The energy behemoth behind the plan is keeping this out of the headlines -- that's where we come in. California's environmental governor Jerry Brown can still reverse this nuclear disaster -- and we can show him his global green credibility is at risk if he doesn't stop it! Sign now

: