Palestinian lives matter
To our Heads of State, Foreign Ministers, and Trade Ministers :
The treatment of the Palestinian people has become a stain on the conscience of the world. It is time for the world to stand up and act, to bring sanctions on Israel until Palestinians are granted full and equal civil rights. We appeal to you for moral leadership and action to save lives.
---
Enter your email address: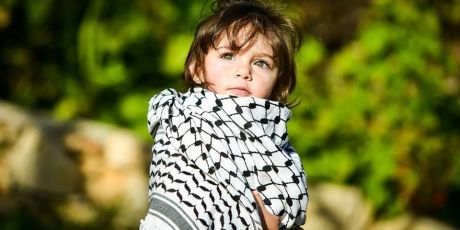 In just a few days, the Israeli government is planning to illegally annex... what remains of Palestine. This plan will force almost 5 million Palestinians into open-air prisons, under constant surveillance by Israeli military towers, drones, and besieged by illegal colonies.

Today, Europe is the only global power that can stop Israel's Prime Minister Netanyahu. As Israel's largest trade partner, EU leaders can make clear that annexation and human rights violations in Palestine will lead to sanctions.

Countries like Spain, Ireland and Belgium are pushing in this direction, but France, Germany and the Netherlands are holding back instead of leading, fearing repercussions from the Americans.

But if we create the biggest call ever to sanction Israel's annexation, we will show that the world will no longer be complicit of its crimes. Sign now to ask European leaders to join their courageous counterparts, and finally allow Palestinians to live in dignity: