World leaders - Protect half our planet!
To world leaders:
We global citizens are deeply concerned by scientists warning that ecosystems critical to sustaining life on Earth could collapse in our lifetimes. We call on you to meet existing targets to protect biodiversity, forge a new agreement so that at least 50% of our lands and oceans are protected and restored, and ensure our planet is completely sustainably managed. This must take into consideration the needs of human development and have the active support of indigenous peoples. This long-term goal for nature can restore harmony with our home.
---
Enter your email address: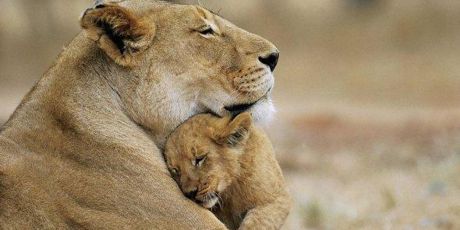 A new report says poachers are now chopping off lions' faces and paws to sell on the black market -- the majestic king of the jungle is already vulnerable and this could push them to the brink.

It's not just lions. One by one, we're killing off our wondrous wild neighbours -- we've wiped out nearly TWO-THIRDS of animal populations in just the last 50 years!

But there's a way to fix this. Scientists say if we urgently protect half our planet, it will let natural ecosystems recover and regenerate, and give wildlife a chance to thrive. The problem is, their voices alone aren't being heard -- governments listen to people, so it's our job to bring this emergency recovery plan to their attention.

Avaaz staff will take our voices to top government officials *this week* to ask them to back this plan. Add your name to the global campaign for nature and let's fight for the future of all species.