To SABC Board: Motsoeneng out!
To the board of the SABC and Communications Minister, Faith Muthambi:
As citizens of South Africa, outraged by the draconian censorship policies of SABC chief operating officer Hlaudi Motsoeneng, we call on you to remove him, scrap his policies entirely, and drop all charges against journalists who courageously spoke out. A muzzled media cripples democracy, and an attack on it's freedoms is a viscous attack on our freedoms too.
---
Enter your email address: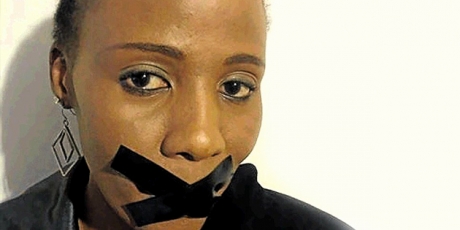 The SABC is under attack -- corrupted into a pro-government megaphone that deafens democracy and drowns out dissent.

The acting CEO has resigned and six journalists have been suspended for criticising the propaganda policies of SABC chief, Hlaudi Motsoeneng. Policies that silence reports on public protests and require 80% of SABC news to be good news -- news the government likes.

As elections approach, this is cancer for our democracy. Lethal.

Motsoeneng and his allies are doing all they can to intimidate and silence journalists -- but they can't muzzle the internet. So let's use it to build an all-out public revolt so big it lifts up the country's journalists, washes across international media, and flushes out the SABC rot. Motsoeneng must go, his policies scrapped, and journalists reinstated.

Sign now, then spread this everywhere

-- there's no time to lose!