Motsoeneng out, free the SABC!
To Communications Minister, Faith Muthambi, and the board of the SABC:
As citizens of South Africa, we deplore the draconian censorship policies of SABC chief operating officer Hlaudi Motsoeneng. We call on you to remove him, scrap his policies, and drop all charges against the journalists who courageously spoke out. We further demand an overhaul of the Independent Communications Authority of South Africa so it becomes genuinely independent of ministers and has real power to guarantee the editorial integrity of the SABC and other news outlets. A muzzled media cripples democracy, and an attack on its freedom is an attack on the freedom of us all.
---
Enter your email address: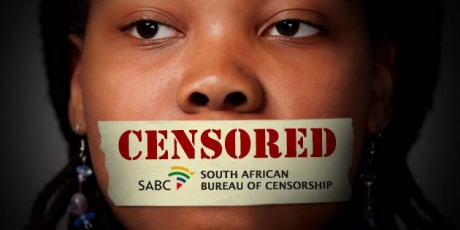 The SABC is under attack, but we can stop it being corrupted into a pro-government megaphone that drowns out dissent.

Propaganda policies introduced by SABC chief Hlaudi Motsoeneng silence reports on public protests, skew election coverage, and require 70% of SABC news to be 'good news' that the government likes.

With elections in weeks, this is cancer for our democracy.

Seven journalists have been charged for criticising Motsoeneng, and dozens are protesting outside his office, generating huge international press. Embarrassed, the ANC has now called an urgent meeting with the Communications Minister and SABC board for Monday.

Let's make sure the minister and the board members walk into it with thousands and thousands of our voices ringing in their ears: Motsoeneng must go, his policies scrapped, and the journalists reinstated. He can try to muzzle the media, but he can't silence the internet! Sign now, then spread this everywhere to make it huge before Monday's meeting.