Save New Zealand's sacred mountain
To the Government of New Zealand, the local authorities and the CEO of New Talisman Gold Mines, Matthew Hill:
As citizens, we stand with the local community in their struggle to protect the Karangahake Gorge. We call on you to cancel your mining plans that threaten this unique ecosystem, the local water supply and tourism, and we ask you to include the Coromandel Ecological District in the Schedule 4 list of protected areas. This national treasure belongs to every New Zealander and you must protect it.
---
Enter your email address: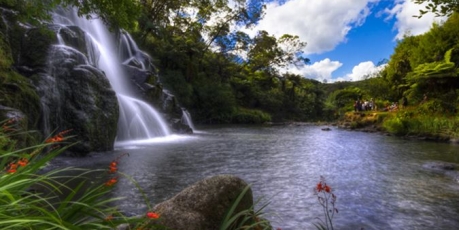 The Karangahake Gorge is in real danger. A mining company wants to turn this sacred mountain into an industrial zone!

But there's hope: a movement is being born, with locals putting their bodies on the line to stop the mining trucks. And they've already caught the attention of MPs and international media. But the resistance could fade without our support.

Let's give them backing from around the world in this struggle against greed! The last thing the company wants is a huge public outcry -- and we can make that happen! Sign the petition to stand with the heroes of Karangahake Gorge, then share it everywhere.