Maldives: Stop Destruction of Kulhudhuffushi Mangrove!
To the President of The Maldives, Mr. Abdulla Yameen:
We urge you to reverse the plan to destroy the Kulhudhuffushi mangroves and protect the area instead. As the chair of Alliance Of Small Island States (AOSIS), Maldives has an obligation under international environmental conventions and must show leadership in taking action against climate change, not the opposite.
---
Already an Avaaz member?
Enter your email address and hit "Send".
First time here? Please fill out the form below.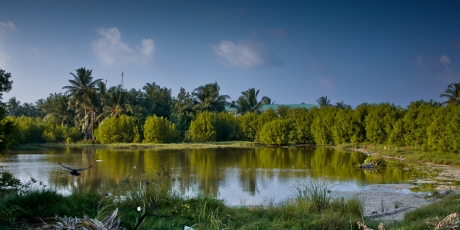 At any minute, the President of the Maldives could turn paradise into an airport. The black mangrove forest of Kulhudhuffushi is one of the last mangroves in Asia supporting the entire ecosystem of the island. And we can save it!

The Maldives is disappearing because of climate change, and the President wants to destroy the very same natural habitat that is keeping them afloat. Local groups just filed a lawsuit against the Environment Minister. Maldive leaders are at a global climate summit right now, and this could be the perfect moment to add our pressure and stop this madness. Let's do it.

Add your name to save the Kulhudhuffushi now -- when enough of us sign, we'll deliver to Maldive authorities right after they get back from the climate conference.