Save the Last Tapanuli Orangutans!
To Indonesian President, Joko Widodo:
The fate of an entire species rests in your hands. With one decision you could save the Tapanuli Orangutans and their rainforest home -- or look away as they're wiped out forever. As citizens of Indonesia and around the world, we urge you to cancel the Batang Toru hydropower dam and save them, and we look forward to cheering your courageous action.
---
Enter your email address: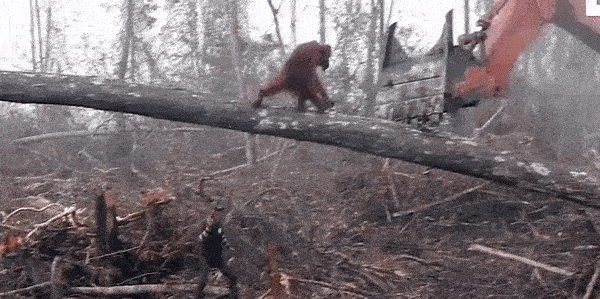 She's trying to save her home from a giant digger. But can't.

And now the bulldozers are in a tiny speck of rainforest where earth's last 800 Tapanuli Orangutans cling to life.

It's all to build a hydropower dam that will drown the rainforest and could easily push the orangutans to extinction.

We have to save them! This species of orangutans was only discovered last year -- now if we pin their survival on Indonesia's President, and join an unprecedented call by world scientists for him to cancel the dam, we could save the orangutans. The diggers are moving right now -- add your name and tell everyone!