Block Monsanto's Mega-Merger
To EU Competition Commissioner Vestager, US Head of Antitrust Division Hesse, and other regulators:
As citizens from around the world concerned about our food and farming, we call on you to block the merger between Monsanto and Bayer. This merger is anticompetitive, is not in the public interest and will not serve the public good. Your action now can protect our food, our farming, our ecosystems and our health.
---
Enter your email address: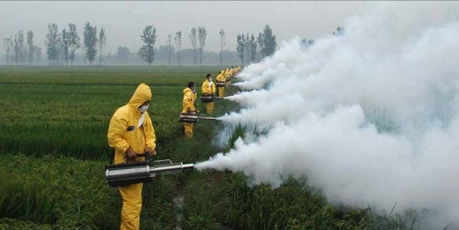 It's truly the stuff of nightmares… Monsanto and Bayer could merge into a mega-corporation with unprecedented control over what we eat and grow -- but if we act fast, we can stop them!

If they succeed, it means more toxic chemicals in our food, more bee-killing pesticides in our fields, and enormous power over our governments and us! But competition regulators in the US and EU first have to decide if they allow it or block it. And we may be the only movement that can help them stop it.

The regulators have track records of championing citizens' interests and are expected to look closely at this. Let's build a million-strong call, and present expert legal opinions,

to show them this merger won't serve the public good, and will hurt farmers, consumers, and our environment. Sign the petition.