EU: Stop the refugee hunters!
To the port authority of Catania and all other Mediterranean ports:
The racist, anti-refugee C-starship is on a mission to disrupt search and rescue missions, and as a result may endanger the lives of already vulnerable people. We call on you to block the ship from accessing your ports to dock or refuel.
---
Enter your email address: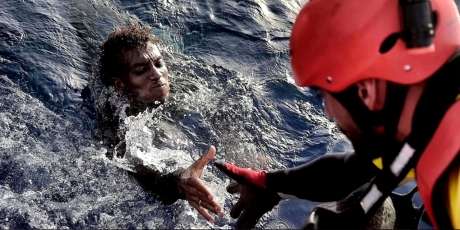 I write to you quickly from Catania, a Sicilian port... I'm with a team of Avaazers and we're racing the clock to block a refugee-hunting ship that is on its way here.

Lots of rescue boats operate here in Catania, and the ship -operated by a group of fascists- is coming to harass and block them.

So far our pressure is working - the Catania mayor has called on port authorities ban them from entering!But this isn't enough - we need every EU port to block them.


Every minute counts - sign now and we'll deliver our message directly to port authorities!