Stop the Wildlife Trade!
To World Leaders, the UN and WHO:
As citizens around the world, we want to radically rethink our relationship with nature. We call on you to ban the global wildlife trade that is driving extinction and amplifying the risk of future pandemics. We urge you to take immediate action to stop the trade, starting with the most high-risk markets and species, as well as taking bold initiatives to protect all life on earth.
---
Enter your email address: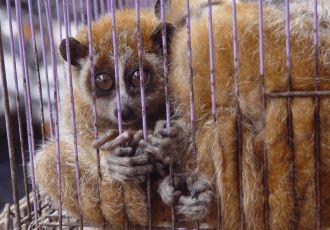 Our world has changed beyond belief -- hundreds of thousands have died, shops are shuttered, and we can't even hug our family and friends.

The likely cause of this pandemic? The global wildlife trade.

We know it's driving the extinction of thousands of species, and is responsible for unthinkable animal rights abuses -- and now experts warn wildlife markets could be a "ticking time bomb" for an even more lethal epidemic.

It's time to stop the wildlife trade, protect ourselves from future pandemics, and radically rethink our relationship with nature!

China recently closed its trade, and the UN biodiversity chief has called for a global ban on wildlife markets. But we need international leadership to stop the trade in wild animals and protect life on earth. So, let's take our deafening call to G20 leaders and help stop this outdated trade once and for all. Sign now!