Electric car companies: clean up your act!
To Tesla, BMW, Daimler, Renault, Fiat Chrysler, General Motors, and VW:
As citizens from around the globe, we urge you to act immediately to identify, address, account for and prevent human rights abuses in your cobalt supply chains. Reports of child labour in the mines are deeply disturbing and we urge you to do your due diligence by carrying out audits directly and with transparency before more children suffer.
---
Already an Avaaz member?
Enter your email address and hit "Sign".
First time here? Please fill out the form below.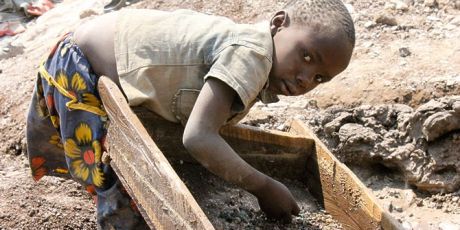 Electric car companies like Tesla have a dirty secret: kids as young as four can spend all day inhaling toxic fumes, mining for cobalt to power the batteries used in their cars.

It's outrageous -- and it's not just Tesla -- none of the top electric car companies have proved their supply chain is clean!


Media outlets like CNN just blew the lid on the story, and car companies are scrambling.

Let's demand Tesla, Daimler, Volkswagen, and others clean up their act so our green future isn't powered on the backs of children
-- when 1 million of us sign we'll take out billboards outside their HQs, demanding their CEOs keep child labour out of their cars!
Posted: 11 April 2018